Important Reminders:
No class will be held this Wed, 30 April 2014. Please use that time to work on your topic proposal or start drafting your essay.
Topic proposals are optional and I've extended the deadline. So if you'd like feedback on your work, please hand in the proposal no later than Friday 2 May. (You may hand in beforehand if you like, and I will reply to them in the order they come in.
The first draft of the essay is due Monday 5 May in Class.

Bring in a revised draft (3 copies) for peer review on Wed 7 May.

Final revised versions of the essay (with peer reviewd drafts and any instructor comments attached) are due Monday 12 May. This is a drop dead deadline and cannot be extended (grades are due immediately after) so be sure that you are prepared to meet your due date.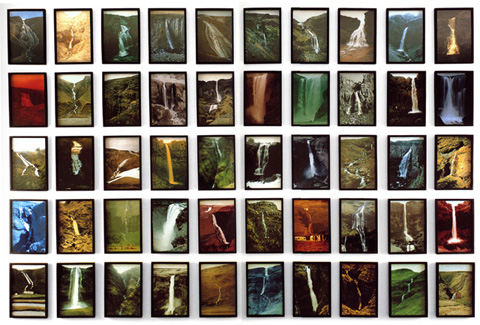 Today, We discussed the upcoming final essay and students free wrote about potential topics. Most students at this point intend to engage the spatial analysis assignment and some want to approach the topic creatively, as we did in the "Pratt as Invisible City" assignment from last week.
While I'm open to creative approaches, I must first see and approve a written proposal of the idea (see assignment for proposal below), which outlines your approach and details its form and the way your texts will be utilized. And any approach must include some critical spatial analysis as well (as outlined in the assignment prompt).
Some possible alternative/ creative approaches to the final essay assignment--
alternating Invisible City-type narratives (like those we did last week) with more academic site analyses, pairing these forms as dual approaches to the same space. The critical analysis could engage the poetics of space that each vignette introduces, while simultaneously employing the theory of writers like de Certeau to develop an interpretation of space.
creating a "walking poem" of the neighborhood: an embodied account of the walker's experiential drift, justaposed alongside a straighforward anthropological spatial analysis.
create an "alternative" guidebook akin to artist Rober Smithson's "A Tour of the Monuments of Passaic, NJ", but further making use of our critical material to analyze the tour itself.
Kara asked about focusing on Kimsooja--"Needlewoman"-- as a subject for analysis, which seems particularly suggestive for this kind of reading.
The Cruise and Style Wars (so long as they weren't the subject of your analysis in the last essay) can also work as the subject of an analytic, critically informed essay.
The documentary "80 blocks from Tiffany's" if you haven't seen it is a fascinating view a particular time and space in the city and could be used as the basis for an analytic essay (though we've not viewed or discussed it in class).
A kind of perfoemance, art installation, or intervention is
We also discussed the possibility of including images, rubbings, artifacts, and other spatial "captures" in the spatial analysis as a way to add dimension and creativity to the essay form.
I'm open to other approaches to these essays, creative ones in the mode of Calvino or some other relevant approach to the topic, so long as you also include your secondary texts and employ their concepts for the purpose of engaged critical analysis.
If you have an approach you'd like to use, it must first be approved--so please make sure to submit topic proposal to that end.
THIS IS HOW WE DO IT: THE COVER LETTER AND HOW IT WILL CHANGE YOUR LIFE
RACHEL WHITEREAD, ONE HUNDRED SPACES
Final Portfolio / Cover letter
Along with your final essay, you must hand in a portfolio of work for your final grade. The portfolio should include the following
Major essay #1 (please hand in instructor graded version with comments and grade attached.)
Revision of Major essay #1 if desired: You may submit any of your work over the semester for a revised grade (an average of the two). However, all revisions must be SUBSTANTIAL and show that you have read and responded to my comments in your revision. You must include a detailed revision letter if you do so, outline the specific revisions made and your rationale for making them. Assess your revisions in relation to the original and assess your grade based on the rubric breakdown handed out in class.
Three examples (revised or original) of your strongest work over the semester so far, as well as a work sample that seems less successful.
Write a two-three page reflection letter that analyzes your work--your major essays and revisions, shorter responses and your least successful work sample--and makes an argument that appraises your work in the class and use the rubric to make an argument for receiving the course grade that you believe you deserve.
In your portfolio cover letter, your argument should be centered on your understanding of your learning over the semester, your progress as a student, and your contribution to this class. Refer to the course syllabus for relevant guidelines for assessment. You must support your argument by supporting it with specific evidence from your work.
Attach a break down of the grade according to the rubric I'll provide and add any other categories not included in the rubric that you think you should be further basis for assessment.
Failure to include the portfolio cover letter will result in a grade deduction of 10 percent. This is your opportunity to convince me how wonderful and knowledgeable you are (with in reason). It's a missed opportunity (and now a penalty) to neglect to do so.
Please turn in the entirety no later than class on Monday 12 May. Portfolios cannot be accepted late due to grade turn in deadlines, but you may turn them in early to my mailbox--second floor dekalb hall. However, you MUST NOTIFY me if you do so, otherwise I will not know to check the mailroom.
_____________________________________________________________
Adieu Adieu And you and you and you